Ahead of the Open | September 17, 2021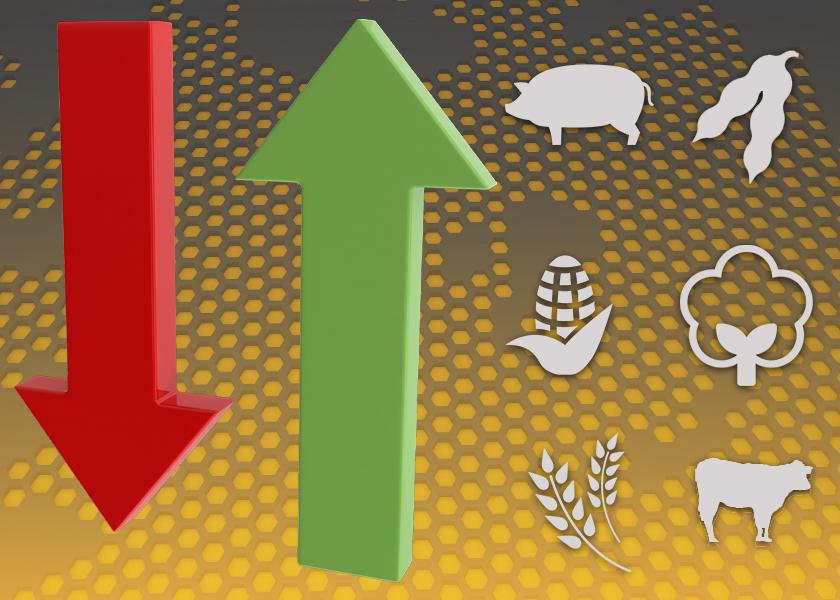 GRAIN CALLS
Corn: Steady to 2 cents lower.
Soybeans: 8 to 10 cents lower.
Wheat: 1 cent lower to 1 cent higher.
GENERAL COMMENTS: Corn and soybean futures fell overnight amid expectations for stepped-up harvest in the Midwest during the second half of the month. Wheat futures were narrowly mixed. Malaysian palm oil futures fell nearly 2%, while Nymex crude oil futures declined slightly. The U.S. dollar index was slightly weaker.
USDA for the second straight day reported soybean sales of 132,000 metric tons (MT) for delivery to China during the 2021-22 marketing year. Since the beginning of August, USDA has reported nearly 4 million metric tons (MMT) of U.S. soybean sales to China or "unknown" destinations (excluding recent cancellations).
Drought spread across the Central and Southern Plains over the past week, as well as in southern and eastern areas of the Corn Belt, according to U.S. Drought Monitor for the week ended Sept. 14. "Open weather across much of the country favored summer crop maturation and fieldwork, including harvest efforts and winter wheat planting," yesterday's Drought Summary said.
Ukraine farmers completed their 2021 wheat harvest, bringing in 33 MMT in bunker weight, the ag ministry said today. The country's total grain harvest was estimated at 65% complete as of yesterday, with a total of 45.7 MMT collected. The country plans to bring in a record 80.6 MMT of grain this year, up 24% from 2020-21.
Russia will lower its wheat export tax by $1.60 to $50.90 per metric ton for the week of Sept. 22-28, marking the first week-to-week decline in the duty since the week beginning Aug. 18.
Australia is preparing to harvest its second-largest wheat crop on record, but harvest season could present some challenges due to difficulties finding equipment and workers.
CORN: December corn is poised for a weekly gain, after ending last week at $5.17 1/2, amid growing conviction the market established a near-term bottom following last week's USDA Crop Production Report. Chart levels to watch include this week's high at $5.37 1/2 and the 40-day moving average around $5.43.
SOYBEANS: November soybeans are on track to post a gain this week from last week's close at $12.86 1/2 amid optimism over the outlook for exports. Chart levels to watch include this week's high at $13.08 and the 40-day moving average around $13.21.
WHEAT: December SRW futures were higher on the week as of yesterday's close at $6.88 1/2, supported by tightening global supplies. Upside price objectives include a close above solid resistance at $7.33 1/4, while downside objectives include a December close below support at last week's low of $6.77.
LIVESTOCK CALLS
CATTLE: Steady-week
HOGS: Steady-firm
CATTLE: October cattle futures are up slightly from last week's close at $123.425 but likely to remain burdened by wholesale beef market weakness. Choice cutout values fell $1.82 yesterday to an average of $318.00, the 14th consecutive daily decline and the lowest price since Aug. 12. Movement totaled 141 loads. The boxed beef market likely needs to bottom before buyers actively return to futures. This week's kill, at an estimated 475,000 head through yesterday trails the year-ago pace by 1.0%. Packer profit margins have weakened in recent weeks, but remain strong at nearly $800 a head, according to HedgersEdge.com. Cash cattle trade this week has been fairly light and in the lower end of last week's $123 to $127 range.
HOGS: October lean hogs are poised for a weekly gain, after ending last week at $82.45, on speculation recent strength in wholesale pork signals a near-term bottom for futures. Pork cutout values rose 27 cents yesterday to $105.97, the highest in over a week. Movement totaled 259 loads. The national direct average cash hog price fell $1.86 at $81.64. The latest CME lean hog index, at $94.45, is the lowest since March but still about $9 higher than nearby futures. Hog slaughter so far this week totaled an estimated 1.88 million head, compared to 1.43 million head for the same period last week and 1.92 million head for the corresponding period in 2020, USDA reported. Chart levels to watch in October futures include $79.775, the six-month low reached earlier this week, and the 40-day moving average around $87.85.