First Thing Today | Sept. 10, 2021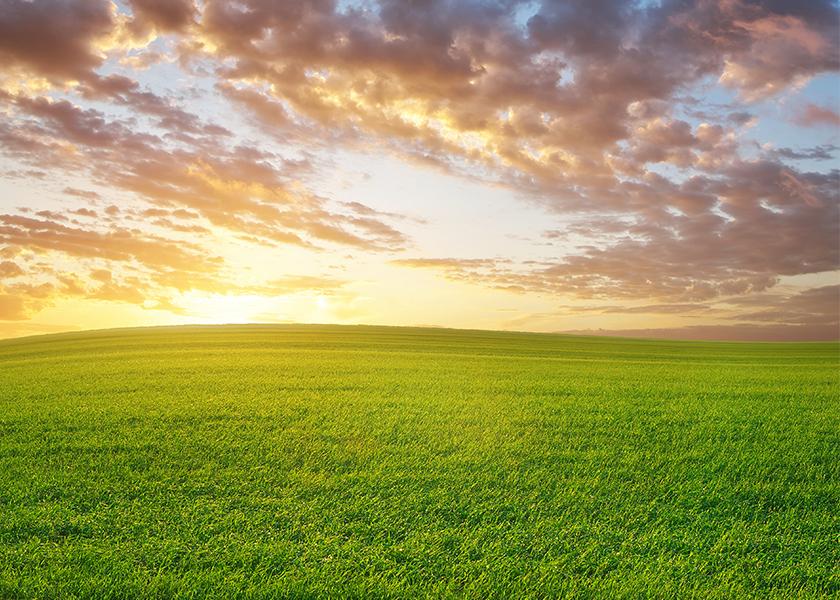 Corn and soybeans up slightly heading into USDA reports… Corn futures are 1 to 3 cents higher as the market gears up for USDA's September reports. Soybeans are up 1 to 4 cents. SRW wheat is mixed, HRW wheat is around a penny higher and HRS wheat futures are mostly down 2 to 3 cents. The U.S. dollar index is just below unchanged. Crude oil futures are posting solid gains.
Bigger corn and soybean crop estimates expected… USDA's September Crop Production Report will feature the first objective yield surveys for corn and soybeans. Based on the average pre-report estimates from a Reuters survey, traders expect USDA's crop pegs to increase from last month. USDA will also update its cotton crop estimate, which traders expect to increase as well. Analysts also expect USDA to trim its U.S. and global wheat carryover projections. Its final 2021 wheat crop estimate will come at the end of the month via the Small Grains Summary.
Expectations for today's Weekly Export Sales Report… The report is for the week ending Sept. 2. The reporting period includes Hurricane Ida-related disruptions at the Gulf.  
| | | |
| --- | --- | --- |
|   | 2020-21 (MT) | 2021-22 (MT) |
| Corn | -100,000-50,000 | 600,000-1,200,000 |
| Soybeans | -100,000-50,000 | 1,000,000-1,600,000 |
| Wheat | NA | 200,000-450,000 |
| Soymeal | 0-100,000 | 75,000-300,000 |
| Soyoil | 0-10,000 | 0-12,000 |
ADM expects to resume export loadings at two Louisiana terminals by month's end… Archer-Daniels-Midland Co. says it plans to resume export loadings at its Louisiana Gulf Coast terminals in Ama and Reserve by the end of September. Repairs at its Destrehan terminal will take "a few weeks longer." Power should be restored in the area around its terminals late next week. The company also said it has resumed loading export shipments using its midstream equipment on the lower Mississippi River.
Exchange trims soybean production outlook for Argentina, noting better returns for corn… Argentine producers will likely bring in a 48.8 MMT soybean crop in 2021-22, forecasts the Rosario grains exchange. That's a slight, 200,000 MT trim from the exchange's previous forecast as it expects better returns for corn to shift some acres. The exchange also noted falling yields due to "lack of water" and the greater tax burden for oilseeds for the shift. The Rosario exchange now expects Argentina's 2021-22 corn crop to come in between 55 MMT and 56 MMT, up from its previous forecast of 55 MMT. Argentina's wheat crop will likely total 20.5 MMT, the exchange says, up 400,000 MT from its outlook last week, noting needed rains since the start of September in key wheat planting areas.
Russia has once again hiked its tax on wheat exports… The tariff will jump $6.00 to $52.50 per metric ton for Sept. 15-21. The tariff has soared nearly 73% over the past month. The rising duty paired with rising export prices has the country's shipments of wheat lagging year-ago by volume.
China boosts corn import projection for 2020-21… China lowered its estimates for corn use in feed and industrial consumption for corn in the 2020-21 marketing year by 2 MMT each, citing high prices. But despite the smaller usage estimates, China's ag ministry raised its corn import projection by 4 MMT to 26 MMT based on strong imports of the grain from the United States. Looking out to 2021-22, China cut its corn consumption in feed forecast by 3 MMT to 187 MMT, as domestic hog prices remain low, slowing expansion. China's corn crop is expected to climb 11.1 MMT from year-ago in 2021-22, and consumption is expected to rise 8.5 MMT. China expects the rise in production to trim corn imports to 20 MMT in 2021-22. China's ag ministry expects the country to import 98.6 MMT of soybeans in 2020-21 and 102.0 MMT of the oilseed in 2021-22. Consumption is expected to climb 5.8 MMT in 2021-22 and production is expected to slip a bit, narrowing the trade balance to 1.42 MMT.
China is selling oil from its strategic reserves to lower prices… This marks a major intervention from the world's largest oil importer. The government is combating rising raw materials costs and indicated it could release more reserves to balance the market. China did not specify how much oil it will sell. Worried about inflation, in the past two months, the National Food and Strategic Reserves Administration has held at least three similar auctions for state reserves of several metals, including copper, zinc and aluminum.
Biden calls Xi Jinping in bid to reset strained relations… President Joe Biden held his second call with Chinese Leader Xi Jinping since becoming president to break an impasse in the Sino/U.S. relationship after previous top-level meetings produced were mostly contentious. The White House said the two leaders had a "broad, strategic discussion" and that Biden had "underscored the United States' enduring interest in peace, stability and prosperity in the Indo-Pacific and the world." The two leaders also discussed the "responsibility of both nations to ensure competition does not veer into conflict." China's foreign ministry said the talks were candid and quoted Xi as saying that U.S. policies towards Beijing were responsible for "serious difficulties" in relations.
Biden will require two-thirds of American workers to get vaccinated against Covid-19… This includes many private-sector employees, health care workers and federal contractors, as well as most federal workers, who could face disciplinary measures if they refuse. The actions were made via a combination of executive orders and new federal rules. Some 600,000 post office workers are exempt from the Biden mandate. Medical exemptions will be allowed. The new requirements are part of a six-point initiative to boost vaccinations, improve access to testing and make Covid-19 treatments more widely available.
Biden administration seeks to accelerate approvals of biofuels… The White House announced the push as part of actions to propel sustainable aviation fuels and lower emissions tied to air travel. EPA and the Energy Department will take steps "designed to expedite the regulatory approval process to support newly developed fuels and feedstocks that may be viable for inclusion as able to generate Renewable Identification Numbers (RINs) under renewable fuel in the federal Renewable Fuel Standard (RFS) program," the White House said.
Lawmakers announce bill to restore beef mandatory country-of-origin labeling (MCOOL)… Several lawmakers announced they would introduce legislation next week to direct the Biden administration to reinstate MCOOL requirements for beef products. The "American Beef Labeling Act" would mandate that U.S. Trade Representative Katherine Tai, in consultation with USDA Secretary Tom Vilsack, develop World Trade Organization-compliant mandatory COOL requirements within one year of the legislation's enactment. If USTR failed to reinstate COOL requirements for beef within a year, the legislation would be "automatically reinstated for beef only," according to the announcement. Current regulations allow cattle that is born and raised in other countries but processed in the U.S. to be labeled as a product of the U.S. A previous U.S. MCOOL law was successfully challenged by Canada and Mexico at the WTO, leading the U.S. to repeal its MCOOL law. Canada and Mexico are still authorized to retaliate against the U.S. if it reinstates MCOOL.
Highly pathogenic bird flu in France… France has confirmed a case of H5N8 bird flu in its northeast in a backyard poultry flock. The French farm ministry has opted to raise the country's bird flu risk level from "negligible" to "moderate," meaning poultry would be confined indoors in some areas. Neighboring Belgium and Luxembourg have also reported cases. "The health situation regarding highly pathogenic avian influenza is worrying. Since Aug. 1, 25 cases have been detected in Europe among wild and captive birds," France's ag ministry said in a statement.
Better boxed beef movement holds… Boxed beef movement held at 132 loads on Thursday, though prices continue to slide. The recent uptick in movement has the market optimistic a boost in demand could help the product market put in a low. Some additional cash cattle trade took place in Iowa yesterday around $126, in Nebraska at $125 and in Kansas at $123. Cash action was steady to a few bucks higher compared with last week's action.
Cash hog prices drop… The pork cutout value dropped $1.70 on Thursday, with hams falling more than $10 to lead the decline. Movement remained pretty solid, however, at 370.20 loads. Slaughter typically ramps up heading into fall, but this is often met by solid demand during September. This week's Labor Day interrupted kill is running 1.3% behind year-ago.  Cash hog bids dropped a national average of $3.29 on Thursday, dashing hopes the cash market was working on a low.
Overnight demand news… Tunisia's state grains agency reportedly reached an agreement to buy around 75,000 MT of soft milling wheat and 100,000 MT of animal feed barley. An importer group out of the Philippines purchased around 112,000 MT of feed wheat in a tender. Algeria's state agency is thought to have purchased around 60,000 MT of animal feed barley to be sourced from optional origins. Morocco is seeking 363,000 MT of soft wheat from the U.S. under a preferential tariff import quota. Jordan made no purchase in its international tender to buy 120,000 MT of animal feed barley.
Today's reports