First Thing Today | Sept. 14, 2021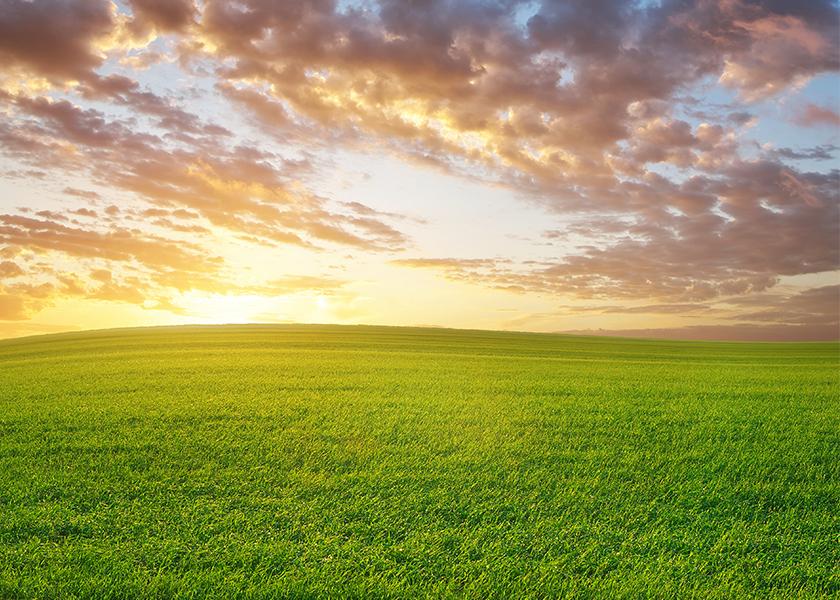 * Corrects estate exemption to millions rather than billions in Neiffer story.
Turnaround Tuesday… Corn futures are 3 cents higher in most contracts, while soybeans are up 4 to 6 cents. Nearby winter and spring wheat futures are up 8 to 9 cents. The greenback is marginally lower and crude oil futures are slightly higher. Tropical Storm Nicholas is expected to produce torrential rainfall, strong winds, and high surf from the Upper Texas coast to southern Louisiana today.
Crop Progress & Condition Report highlights… Following are highlights from USDA's crop progress and condition update for the week ended Sept. 12.
Corn: 87% dented, 37% mature, 4% harvested, 58% "good" to "excellent" (G/E)

Soybeans: 38% dropping leaves, 57% G/E

Cotton: 96% setting bolls, 36% bolls open, 5% harvested, 64% G/E

Winter wheat: 12% planted
When USDA's weekly condition ratings are plugged into the weighted Pro Farmer Crop Condition Index (CCI; 0 to 500-point scale, with 500 representing perfect), the corn crop slipped 1.5 points to 353.8 points. The soybean crop improved a point to 346.5 points. CCI ratings for both crops are nearly 11 points below their five-year averages.
Cordonnier's corn and bean crop forecasts edge higher… Crop Consultant Dr. Michael Cordonnier edged his corn harvested acreage estimate slightly higher to 85.0 million acres in a nod to USDA's higher harvested acreage estimate of 85.1 million acres. He also raised his corn yield projection 0.5-bu. higher to 176 bu. per acre, which is 0.3 bu. under USDA's latest projection, noting that warmer and drier conditions the first half of September are pushing crop maturity, which is not the best combination for finishing corn or soybeans. This pushes his U.S. corn production estimate to 14.96 billion bushels. On soybeans, Cordonnier adopted USDA's harvested acreage estimate of 86.43 million acres, which was 270,000 acres below his estimate. He also split the difference between USDA's 50.6 bu. per acre yield estimate and his forecast of 50.0 bu. per acre last week, resulting in a 50.3 bu. per acre yield projection and a production forecast of 4.34 billion bushels.
French soft wheat crop estimates continue to slide… France's agriculture ministry has lowered its soft wheat crop estimate by 630,000 MT to 36.06 MMT, citing heavy summer rains. This year's crop would still be up 23.6% from last year's poor showing and an 8.1% gain from the five-year average.
ABARES expects record-setting ag exports for Australia… The Australian Bureau of Agricultural and Resource Economics and Sciences (ABARES) hiked its export forecast for agriculture products more than 10% from June to A$54.7 billion ($40.2 billion) for 2021-22, which would be a new record. ABARES reported strong exports of grains are likely to drive the increase as farmers produced bumper crops at a time when other major producing regions are struggling.
House Democrats detailed their proposed tax increases… They are pushing higher rates on corporations, investors and high-income business owners as they try to piece together enough votes for legislation to expand the social safety net and combat climate change. The plan would increase the top corporate tax rate to 26.5% from 21%, impose a 3-percentage-point surtax on people making over $5 million and raise capital-gains taxes — but without the changes to taxation at death sought by the Biden administration.  The tax increase details will accelerate lawmakers' negotiations over which new spending to give priority to and which tax increases they find acceptable.
Neiffer weighs in on proposed tax changes… "What used to be probably an 'F' type plan is now up to about a 'B-' or 'C+', at least based on the House Ways and Means Committee proposals that came out," says Farm CPA's Paul Neiffer. The proposed language eliminates the potential changes to the "transfer tax," which is what has been recently referred to as the eliminating the "step up in basis." He says the new House's proposal means farmers won't be hit with increased taxes due at death. "There potentially could be an estate tax due, but with the estate tax, if you have a farmer that has a large estate and it's all related to farming assets the IRS allows them to pay that tax over a 15-year period. So, it's not like they have to come up with a lot of tax up front. If there's liquid assets, yes, they have to pay cash for that. But liquid assets are going to cover that. So, they didn't really make any changes there other than instead of having a $11.7 million estate exemption lifetime, it's now $5.85 million, indexed to inflation," he explains. But Neiffer warns that if the transfer tax outlined in President Joe Biden's "America's Family Plan" gets put back on the table, his outlook on the updated tax proposal would shift to a "D."
Nearly 50% of U.S. offshore oil production remains out of service two weeks after Ida… That makes Hurricane Ida it the most damaging storm for the region's output in more than 15 years. Offshore producers evacuated 288 platforms before Ida, more than half the total platforms in the Gulf. Meanwhile, OPEC raised its forecast for oil demand next year to beyond the pre-pandemic level. The International Energy Agency this morning said the drop in U.S. output wiped out the increases agreed by OPEC+ meaning the world will likely have to wait until next month to see an overall rise in production.
Kinder Morgan partners with Neste on major renewable fuels logistics project… The pipeline operator Kinder Morgan Inc. announced plans to convert some Louisiana tank and piping infrastructure to hold used cooking oils and other feedstocks for Neste, one of the world's biggest refiners of renewable fuels. Kinder Morgan has entered a long-term contract with Neste to expand the Harvey, Louisiana facility, including improvement to rail, trucking and marine infrastructure. Initially, Neste will use 30 converted tanks as its primary U.S. hub for storing feedstocks used to produce renewable diesel, sustainable aviation fuel and renewable plastics. The tanks will be able to hold more than 650,000 barrels of oils, or around 20% of the farm's current capacity. Neste is also doubling the size of a Singapore refinery. By 2023, it hopes to produce more than 515 million gallons of sustainable aviation fuel per year.
Biden nominates Elaine Trevino to USTR agriculture negotiator post… Biden Monday said that he was nominating Elaine Trevino to be chief agricultural negotiator at the Office of the U.S. Trade Representative (USTR). Trevino is currently president of the Almond Alliance of California (AAC), a member-based trade association that advocates on regulatory and legislative issues in areas of international trade, food safety, water quality and availability, crop protection, air quality, worker safety, supply chain and feed quality. Trevino served as a Deputy Secretary at the California Department of Food and Agriculture for Governor Arnold Schwarzenegger and Governor Gray Davis. She was responsible for the oversight of the international export and trade programs, specialty crop block grant funding, division of marketing services, plant health and pest prevention and the statewide county fair network. She also serves on USDA's Agricultural Policy Advisory Committee (APAC). Trevino has to be confirmed by the Senate to serve in the role.
Vilsack says still working on Undersecretary for Trade and Foreign Agriculture role… There's still no nominee for the role of USDA Undersecretary for Trade and Foreign Agricultural Affairs. Asked about the prospects for filling that vacancy, USDA Secretary Tom Vilsack told AgriTalk "we're working on it." He noted that at times there are great candidates for a role, but ethics rules require actions on the part of the candidate for a role that are "just not feasible… it's not fair, frankly." However, Vilsack countered that the work normally handled by someone in that role "is getting done," noting he was headed to Italy this week for the G20 agriculture ministerial meeting.
U.S. trade embargo on Cuba officially expires today… But it is expected to be renewed.
Saudi Arabia cuts off beef imports from five Brazilian meatpackers… Saudi Arabia has suspended beef imports from five unnamed meatpackers located in Brazil's state of Minas Gerais, following the detection of two atypical cases of bovine spongiform encephalopathy (BSE) earlier this month. Once of the cases was in Minas Gerais and the other was in Mato Grosso. Brazil has already temporarily suspended shipments to its top customer China.
Canada's cattle and swine herds likely to contract in 2022… Canada's cattle and swine herd are likely to contract beginning in 2022, and the 2021 drought is likely to reduce Canada's calf crop next year, says a USDA attaché in the country. The post expects imports of cattle from the U.S. to remain stable in 2021, "as there is a continued need to supplement the declining Canadian herd numbers," the post says, adding "lower carcass weights will see a reduction in beef production but strong global demand will support sustained export volumes." Canada's hog slaughter capacity will rise in 2022, supporting a larger Canadian pig crop in 2022, though lower carcass weights will reduce pork production, the post says. "Assuming a resolution of processing capacity disruptions in 2022, fewer Canadian hogs will be exported to the U.S.," the attaché says. The U.S. is Canada's top import and export market for both beef and pork.
Live cattle futures continue to lag cash market… Cash cattle traded at an average price of $124.79 last week, down 82 cents from the week prior, according to USDA. That's roughly $2.50 below where October futures settled Monday. Meanwhile, steers and heifers traded with a lower undertone at Day 1 of an Oklahoma City feeder cattle auction, but the market was not well tested. Monday's kill was estimated at 114,000 head, down 4,000 head from year-ago levels, likely reflecting the impact of a shuttered Grand Island, Nebraska beef processing plant. But that facility is expected to resume processing today. Choice and Select boxed beef values softened $1.29 and $1.21, respectively, on Monday and 125 loads changed hands.
Pressure on pork cutout value and cash hog prices to start the week… The seasonal tendency is for both markets to strengthen this week. Until that occurs, futures are likely to remain under pressure. The pork cutout value dropped another $3.98 and cash hog bids fell a national average of $1.38. October lean hogs dropped to the lowest level since late March to start the week, and the nine-day relative strength index has dropped into oversold territory.
Overnight demand news… Turkey tendered to buy around 260,000 MT of animal feed barley. Japan is seeding to buy a total of 118,771 MT of food-quality wheat from the U.S., Canada and Australia in a regular tender.
Today's reports