First Thing Today | Sept. 15, 2021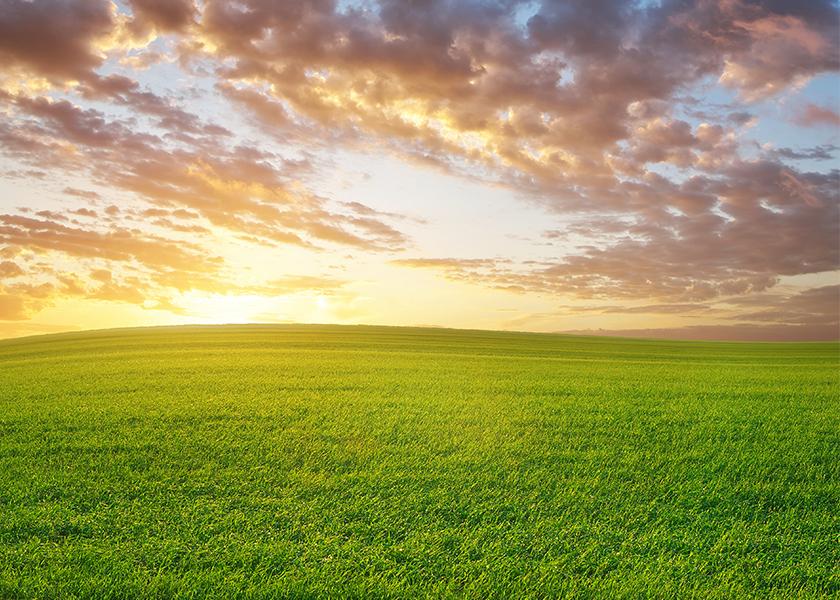 Gains overnight… Corn futures built on yesterday's gains overnight, with most contracts up 2 to 4 cents. Soybeans also enjoyed some firmer trade after yesterday's disappointing finish. Futures are 6 to 7 cents higher. Winter and spring wheat futures are posting gains of 1 to 3 cents. The U.S. dollar index is slightly lower while crude oil futures are extending their rally. Around 40% of crude oil production in the Gulf of Mexico remains offline.
Nicholas expected to stall over Louisiana, storms possible in the Ohio Valley… Port Houston container terminals are expected to open today after shutting down Tuesday as Nicholas made landfall as a Category 1 hurricane. Nicholas, now a tropical depression, is expected to stall in Louisiana today into the weekend, resulting in flooding in central and southern Louisiana, southern Mississippi and southwestern Alabama, reports World Weather Inc. "The significant rain will lead to some impacts on rice, sugarcane, and cotton," the weather watcher adds. Isolated strong to severe storms are possible across the Ohio Valley into the Northeast today, according to the national Weather Service. Red flag warnings are in effect for much of the High Plains. Temperatures remain above normal for much of the U.S., with temperatures likely to build across the central High Plains.
Another light NOPA crush expected to close out marketing year… Members of the National Oilseeds Processing Association (NOPA) likely crushed 154.183 million bu. of soybeans during August, according to analysts surveyed by Reuters. That would be a 0.6% retreat from the July crush of 155.105 million bu. and a 6.6% drop from last August's crush of 165.055 million bushels. This would also represent the second smallest crush for any month in nearly two years. Crush has been lighter than expected the past six months. We expect the August NOPA crush to come in near 156 million bushels. Those surveyed expect soyoil supplies at the end of August to come in around 1.555 billion lbs., which would be a 62-million-lb. decline from July 31. The report will be released at 11:00 a.m. CT.
ANEC raises Brazilian soybean and corn export forecasts for September… The Brazilian association of grain exporters ANEC expects the country to export 4.8 MMT of soybeans this month, a 400,000-MT increase from its forecast last week. ANEC also raised its soybean export forecast by 230,000 MT to 2.9 MMT. Brazil's exports typically slow as U.S. supplies come available during the northern hemisphere fall.
Cut to French wheat export forecast beyond the EU largely offset by boost in trade within the bloc … France's farm office now expects the country to export 9.6 MMT of soft wheat outside the European Union in 2021-22, a 900,000 MT cut from its July outlook. The ministry has cut crop size by a similar amount compared with July. But FranceAgriMer did raise its projection for 2021-22 exports within the EU by 700,000 MT to 8.0 MMT.
Americans last year saw their first significant decline in household income in nearly a decade… An annual assessment of the nation's financial well-being, released by the Census Bureau, showed median household income was about $67,500 in 2020, down 2.9% from the prior year, when it hit an inflation-adjusted historical high. It came as the U.S. last year saw millions lose their jobs and national unemployment soar from a 50-year low to a high of 14.8%. The last time median household income fell significantly was 2011, in the aftermath of the 2007-2009 recession. Meanwhile, the share of Americans living in poverty fell to a record low last year, as government relief programs offset pandemic job losses.
Manufacturers are facing the highest steel and aluminum prices in years… That's yet another hurdle for U.S. companies already struggling to make enough cars, cans and other products. Rapidly increasing metal costs are pushing manufacturers to take what steel they can get and hire more people to seek out available supplies, company executives said. The rising costs are flowing through to some producers of consumer goods.
Record shipping container production has not freed up supply chains… Chinese manufacturers have pushed out a record number of shipping freight containers, but it has failed to make a dent in the supply chain issues that have snarled global commerce, according to the Financial Times. China International Marine Containers (CIMC), Donfang International Container and CXIC Group have increased production and workers' hours in a bid to pump out more containers. The report said that the container industry is set to produce a record 5.2 million twenty-foot equivalent units (TEUs) this year, up two-thirds from 2020, according to the Drewry consulting firm. Despite the record output of containers, supply chain constrictions with containers out of position is keeping container rates elevated. 
China's slowdown deepens… Growth across a range of Chinese economic indicators pulled back sharply in August, as a new outbreak of the Covid-19 Delta variant and tighter government regulations on the property market hit consumer spending and the housing sector. Retail sales, a key gauge of China's consumption, rose just 2.5% in August from a year earlier, the slowest pace of growth in a year. Separate data from China's National Bureau of Statistics showed home sales by value falling 19.7% in August from a year ago, the largest drop since April 2020 — at the height of the pandemic. China's property market has long been a key driver of the country's growth, while reorienting the economy toward domestic consumption has become a priority for policy makers.
House committees worked late on components to their $3.5 trillion budget reconciliation… Energy and Commerce and Ways and Means committees are set to resume the final portions under their jurisdiction today, which is the deadline for all panels to submit their portions of the package to the House Budget Committee. The House and Senate are working to consider the final measure before the end of the month. Of note, House Ways and Means Chair Richard Neal (D-Mass.) said yesterday that President Joe Biden's planned overhaul of the tax system around inherited assets lacks sufficient support in the lower chamber. Biden's proposal to end a tax break on inheritances known as "step-up in basis," which wipes out the capital gains tax on assets when the owner dies, was already facing obstacles even before the House committee left the provision out of its draft tax legislation released Monday. The committee instead proposed raising the top long-term capital gains rate to 25% from 20%.
FT: Biden's suggestion of summit with Xi Jinping gets no response; White House denies… Biden suggested he hold a face-to-face summit with Chinese President Xi Jinping during a 90-minute call last week but failed to secure an agreement from his counterpart, leading some U.S. officials to conclude that Beijing is continuing to play hardball with Washington. People briefed on the call said the Chinese leader did not take him up on the offer and instead insisted that Washington adopt a less strident tone towards Beijing, the Financial Times reported. The White House believes Xi's no response was partly due to concerns about Covid-19. Xi has not left China since early 2020—before the outbreak of the pandemic. Biden later told reporters who asked if he was disappointed that Xi did not want to meet that it was "not true."
Little change in CFAP 2, CFAP 1 data… Payouts approved under the Coronavirus Food Assistance Program 1 and 2 (CFAP 1, CFAP 2) were little changed according to data as of Sept. 12. CFAP 1 data shows payments totaling $10.59 billion while those under CFAP 2 were shown at $13.81 billion.
Olymel pork facility in Quebec adds second shift… Late last week, the Canadian pork processor Olymel announced the start of a second slaughter shift at its Ange-Gardien, Montergie pork processing plant in Quebec. This boosts the plants weekly slaughter capacity to 35,000 hogs, a 10,000-head gain. This should help with unprecedented backlogs of hogs in the province.
Boxed beef values remain under pressure… Select boxed beef value strengthened yesterday morning, but those gains were erased by the afternoon. Select fell $1.54 and Choice dropped $3.04 as the product market continues to search for a low. Movement was decent at 136 loads. A low for the product market should help cash prices to strengthen, too. So far, there has just been a light test at $124 in the Iowa and Texas markets, steady with action the week prior that ranged from $123 to $127, with the western Corn Belt leading gains.
Pork prices surge… Lean hog futures faced another day of pressure on Tuesday, with the December contract tumbling roughly $10 over the past week. So far, the cash market has given sellers little reason to tap the brakes, with cash hog bids slipping another 41 cents nationally on Tuesday. But the pork cutout value did register an impressive $4.08 gain on Tuesday, with all cuts rising and hams leading the charge. Movement impressed at 409.16 loads.
Overnight demand news… Algeria tendered to buy up to 30,000 MT of soymeal. South Korea's Korea Feed Association bought 68,000 MT of corn from optional origins in a private deal. Jordan is believed to have three participants in its international tender to buy 120,000 MT of wheat. Japan will import 220 MT of feed-quality barley for livestock use via a simultaneous buy and sell auction in which it was seeking 80,000 MT of feed wheat and 100,000 MT of feed barley.
Today's reports