First Thing Today | Sept. 3, 2021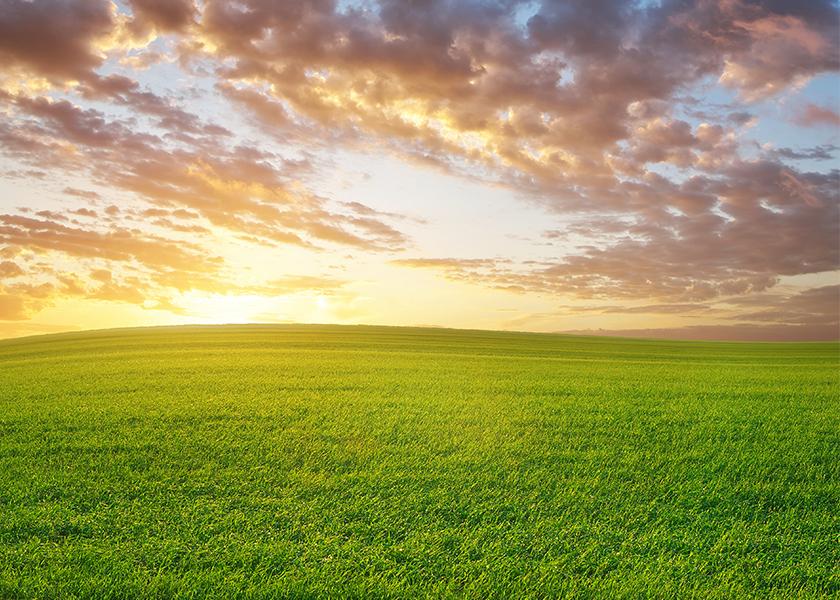 Corn futures under pressure, soybeans and wheat favoring upside… Corn futures faced pressure overnight and the market is currently trading low-range and down 3 to 6 cents. Soybean futures are 4 to 5 cents higher after seeing two-sided trade overnight. Winter and spring wheat futures are choppy to higher. The U.S. dollar index is marginally lower; crude oil futures are posting modest gains.
Normal market hours today… Markets and government offices will be closed on Monday for Labor Day. Grain and soy markets will reopen at 7 p.m. CT on Monday. Livestock will resume trading at 8:30 a.m. CT on Tuesday. So-called summer doldrums will end Tuesday, and markets could put more focus on unsettling happenings such as the surge in Covid cases, China's government crackdown on businesses it says are making too much money and North Korea's nuclear program.
August jobs report on tap… While growth in nonfarm payrolls is expected to be strong in August, the Delta variant could have caused the pace of hiring to ease from earlier in the summer. Economists estimate U.S. employers added 720,000 jobs in August. That would be a marked slowdown from nonfarm payroll growth of roughly 940,000. The unemployment rate is forecast to fall to 5.2% from 5.4% a month earlier. That would be the lowest since March 2020.  
Delta variant appears to be denting consumer spending growth and consumer confidence… Restaurant reservations on bookings site OpenTable were down 9% in the week ending Sept. 2 compared with the same week in 2019, for instance. In another sign of weakening, the number of employees logging hours fell 4% in August from July, according to Homebase, a scheduling-software company with mainly smaller business clients. The number of hospitality employees working dropped 35% from mid-July, while those employed in entertainment fell 20%. Meanwhile, GM and Ford have halted some production as the global shortage of computer chips worsens.
StoneX raises U.S. corn and soybean yield forecasts after welcome rains… The commodity brokerage StoneX raised its U.S. corn yield projection by 0.6 bu. from last month to 177.5 bu. per acre. That pushed its U.S. corn production estimate from 14.945 billion bu. to 14.998 billion bushels. The firm also added 0.8 bu. to its U.S. soybean yield forecast that now stands at 50.8 bu. per acre. That took its production estimate from 4.332 billion bu. to 4.409 billion bushels.
Rainy weather stabilizes Argentine wheat crop… Much of Argentina's main farm belt received rain this week, easing concern about dry weather clipping the country's wheat crop. In a weekly report, the Buenos Aires Grains exchange said, "These rains reverse the scenario of a water deficit that until a few days ago threatened wheat development." The exchange expects a 2021-22 wheat crop of 19 MMT. More rain is possible next week. The rains could also spur quicker planting of other crops like corn and soybeans this month.
Russia has once more hiked its weekly tax on wheat exports… The duty will rise to $46.50 per metric ton for Sept. 8-14, a $6.90 spike from the week prior. Rising tariffs paired with rising export prices for the grain have clipped export demand for Russian wheat. Some farmers are reportedly holding off on sales.
Ukraine's grain exports off to a strong start… Two months into the 2021-22 marketing year, Ukraine has exported 9.14 MMT of grain, a 1.1-MMT (13.7%) increase from last year at this point, according to ag ministry data That tally included nearly 5.00 MMT of wheat, 2.84 MMT of barley and 1.27 MMT of corn. Ukraine's 2021 grain crop is estimated at 80.6 MMT, a dramatic improvement from last year. Exports are expected to jump 20 MMT this season to 60.7 MMT, including 30.9 MMT of corn, 23.8 MMT of wheat and 5.2 MMT of barley.
French soft wheat harvest nearly complete… France pushed harvest of its soft wheat crop three points ahead to 99% complete as of Aug. 30. Harvest has been a slow-going affair due to late-season moisture, with progress lagging year ago by two weeks and the five-year average by 11 days. Firms are still working to assess the impact of these late rains on crop quality and yields.
USDA hikes farm income forecasts… Net cash farm income, which tracks producers' cash flow, is forecast by USDA at $134.7 billion for 2021. That number is up $6.4 billion from February's forecast and would be an increase of 21.5% from 2020's $110.9 billion. Net farm income, a broad measure of profits, is forecast to increase by $18.5 billion (19.5%) from 2020 to $113.0 billion in 2021. That would be the highest level since 2013. We indicated in February that USDA's farm income forecasts were too low. One industry analyst cautions: "Their farm income chart is in inflation adjusted 2021 dollars, so the year-to-year changes and levels are different than the current dollar numbers they site in other charts throughout the report with exception of production expense chart." Find details here.
The U.S. trade deficit narrowed in July… This came as consumers and businesses pulled back on purchases of imported goods. The trade gap in goods and services shrank 4.3% from the previous month to a seasonally adjusted $70.1 billion, the Commerce Department said. The trade deficit had just reached a record level in June, a result of the U.S. economy's voracious appetite for imports in recent months even as the slower recovery in other parts of the world kept U.S. export growth in check. That pattern was disrupted in July as Americans grew more cautious about spending.
Manchin to Dems: Hit 'pause' on Biden's $3.5 trillion plan… Senator Joe Manchin (D-W.Va.) said Democrats should hit "pause" on President Joe Biden's $3.5 trillion spending package, sending a significant warning shot at Biden and Democratic congressional leaders' top legislative priority. During remarks this week at a West Virginia Chamber of Commerce event, he pointed to concerns about "runaway inflation," the delta variant of the coronavirus and a botched withdrawal in Afghanistan to float slowing down what is the centerpiece of Biden's economic agenda. "If the country is facing what we're facing now. ... I would ask my colleagues and all of the Senate to hit the pause button on the $3.5 [trillion]," Manchin said at the event on Wednesday. Manchin also penned similar comments in a Wall Street Journal op-ed item. A key line from that was: "I, for one, won't support a $3.5 trillion bill, or anywhere near that level of additional spending, without greater clarity." Read more.
"You said what on sorghum?"… Several readers of Policy Updates either emailed or called me regarding Thursday's item noting a "few" analysts were calling for NASS to increase sorghum acres by "up to 2 million acres" in the Sept. 10 USDA Crop Production Report. One industry analyst said: "In the last 10 years, the largest acreage change between June acreage and the January Annual Summary for sorghum was 900,000 acres more for the 2013 crop (no change in August report). So those analysts saying up to 2 million acres more are certainly bucking history...that is a 30% boost in acres!"
Vilsack discusses USDA agenda at FJ town hall… The highly anticipated top-up payments to hog producers, initially promised at $17 per head, are, according to USDA Secretary Tom Vilsack, coming soon. Meanwhile, he is not sure Congress gave authority for specific biofuel sector payments, but he quickly signaled other biofuel initiatives are ahead. We have learned the biofuel sector aid package is currently at the Office of Management and Budget, with some sources saying a direct payment still cannot be ruled out. Those were just a few of the cautionary wiggles made by Vilsack in discussing the department's actions on trade, aid, climate change, waters of the U.S. and recent natural disasters as he joined Farm Journal for a Farm Journal Farm Country Update town hall event.
China will introduce yuan-denominated commodities futures trading that's open to foreign traders and investors… China's State Council announced today it plans to offer more commodities futures, including shipping contracts. China has been gradually opening futures trading on its commodities futures, with the goal of having more global control of commodity pricing. Foreign investors currently have access to China futures markets including crude oil, iron ore, rubber and bonded copper. The official statement announced plans to accelerate the introduction to overseas traders by building an "international commodity futures market priced and settled in renminbi."
Ideas a top is in weighs on cattle futures… Feeder cattle futures led the cattle complex lower on Thursday, with traders working to narrow the new front-month's premium to the cash index. Boxed beef prices have also dropped quickly, with summer unofficially coming to an end on Monday and lackluster load counts also catching the market's attention. USDA's latest weekly export sales update showed an uptick in sales vs. recent tallies, but the market paid that data little attention on Thursday. But traders remain focused on growing ideas beef and futures prices have likely put in near-term tops. Cash cattle action has been at steady levels this week, with trade yesterday ranging from $123 to $126.
Short-term uptrend still intact for lean hogs… Nearby lean hog contracts didn't stray far from unchanged on Thursday, with the front two contracts continuing to find support at the 100-day moving average. October futures remain at a substantial discount to the CME lean hog index. Pork export sales jumped 38% from the prior four-week average the week ending Aug. 26, with Mexico topping the list of buyers. The pork cutout value shot $2.73 higher on Thursday, but it's still down $7.32 for the week.
Overnight demand news… Jordan issued a new tender to buy 120,000 MT of wheat. Egypt's state grains buyer purchased 10,000 MT of soyoil and 19,000 MT of sunflower oil in an international tender. The Taiwan Flour Millers Association bought an estimated 48,875 MT of milling wheat to be sourced from the U.S. PNW. Turkey bought 300,000 MT of wheat in an international tender.
Today's reports