Mexico to Continue GMO Imports | FTT Audio October 21, 2021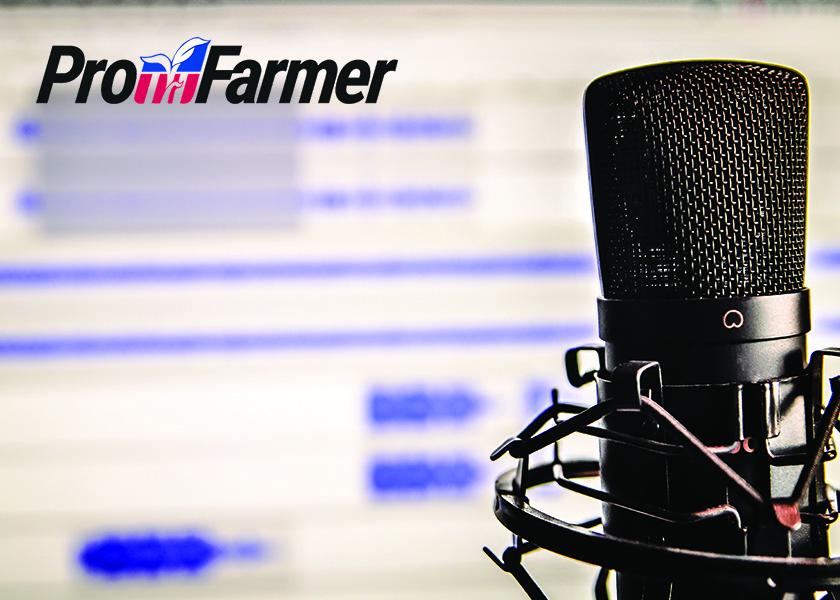 Corn, soybean and wheat futures pulled back from their recent gains overnight, with soybeans leading the decline. As of 6:30 a.m. CT, soybeans are 7 to 8 cents lower, corn is around 2 cents lower, winter wheat futures are 3 to 7 cents lower and spring wheat futures are mostly steady to 2 cents lower. The U.S. dollar index is trading just above unchanged, while front-month crude oil futures are around 65 cents lower after nearly touching $84 earlier overnight.
Mexico will continue to import U.S. GMO corn, according to Mexican Agriculture Minister Victor Villalobos after meeting Wednesday with USDA Secretary Tom Vilsack in Iowa. The import situation had been in flux since a presidential decree that sets the stage for a halt to GMO corn imports that was expected to apply to food uses for the corn.
Private consulting firm Strategie Grains raised its EU wheat crop forecast by 400,000 MT to 129.5 MMT, which would be up 8.8% from last year.
California Governor Gavin Newsom issued an executive order to address the shortage of truck drivers and container storage to try to move critical cargo out of the state's ports and alleviate congestion. The order directs agencies to find state, federal and private land for short-term container storage while identifying freight routes for trucks so officials can temporarily exempt weight limits on the road.
Fed governor Randal Quarles warned that extended high inflation through next spring could force the U.S. central bank to consider raising interest rates sooner than anticipated. He still expects higher prices to ease next year as bottlenecks and supply-chain disruptions fade.
Applications for the employer identification numbers that entrepreneurs need to start a business have topped 5 million over the past 12 months, the highest level in records dating back to 2004, according to the Census Bureau. This accounts for a portion of the shortage of Americans looking for work.
China will buy at least 4 MMT per year of liquefied natural gas (LNG) from Venture Global's proposed export project in Louisiana, under two long-term supply deals signed with Sinopec, according to the Financial Times.
Light, initial cash cattle trade this week has occurred at steady to slightly firmer prices versus week ago. But the trade has been so light it's not considered a good test of the market.
The CME lean hog index is down another 74 cents at $85.89 today. But winter-month hog futures are falling at a faster rate than the cash index. Part of the building pessimism is falling pork cutout values. The pork cutout has plunged $19.42 since the end of September.
---