First Thing Today | June 3, 2021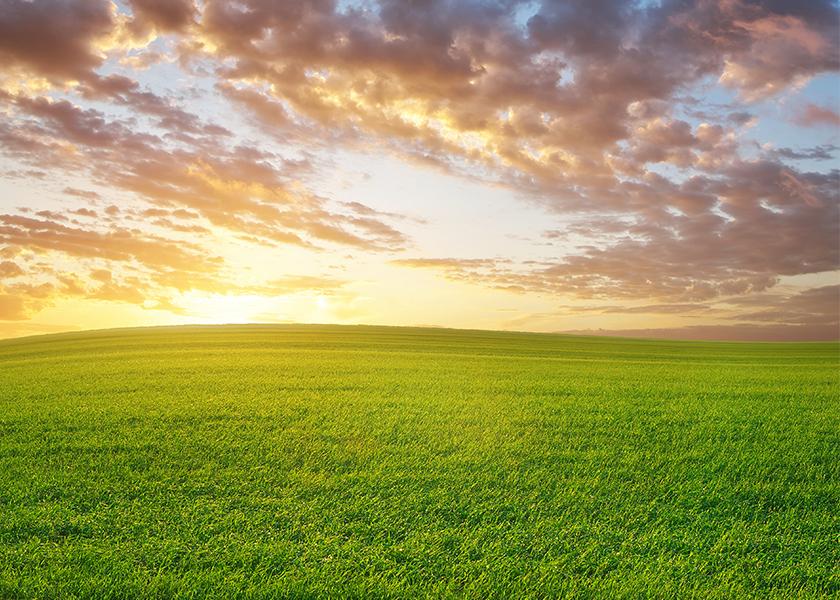 Grain and soy futures continue to climb… Corn futures are 4 to 5 cents higher and well within Wednesday's trading range. Soybean futures have rallied 13 to 17 cents, extending the rebound. Winter wheat futures are up 7 to 8 cents in most contracts. Spring wheat futures are 6 to 10 cents higher; the market has gone vertical this week. The U.S. dollar index is slightly higher and crude oil futures are down slightly after hitting a new multi-year high overnight. USDA's weekly export sales update is pushed back to Friday due to Monday's Memorial Day holiday.
Brazil minister warns efforts to ensure hydroelectric power will disrupt movement on Parana River… Yesterday, Brazil's Infrastructure Minister Tarcisio de Freitas said efforts to save water and direct it to power generation will inevitably disrupt navigation on the Tiete-Parana waterway. The country is dealing with its worst water crisis in nearly a century. Freitas will reduce the draft of ships on the Parana river basin, which will disrupt cargo movement from farm states like Parana and Mato Grosso do Sul to ports. From 2017 to 2019, around 5.6 MMMT of goods were transported along the Parana River system each year. "If companies are unable to use the river to move goods because water levels fall, they would resort to trucks," Thiago Pera, logistics research coordinator at ESALQ, Sao Paulo University's college of agriculture, told Reuters. "This will raise the cost of freight as diesel prices are rising."
Indian monsoon arrives… India's annual monsoon arrived on the country's southwest Kerala coast today, the India Meteorological Department reports. The rains typically cover the whole country by mid-July and linger through September. Earlier this week, the state-run weather office forecast monsoon rains will total 101% of the long-term average of 88 centimeters (34.6 inches).
India may cut taxes on edible oil imports as domestic food prices on the rise…India may lower import duties on edible oils, two government and two industry officials told Reuters. This comes after cooking oil prices hit record-highs during May. India is the world's largest importer of vegetable oil. Currently, India imports around two-thirds of its edible oil needs and taxes palm oil imports at 32.5% and crude soybean and soyoil at 35%. It primarily sources palm oil from Indonesia and Malaysia, with its main soyoil and sunflower oil suppliers including Argentina, Brazil, Ukraine and Russia. A final decision is likely sometime this month, according to one of those government officials.
Global food prices at their highest level in a decade… Global food prices climbed 4.8% from April to May, with prices now up a dramatic 39.7% from year-ago, according to the food price index released by the Food and Agriculture Organization of the United Nations (FAO). The monthly gain was the largest since October 2010. The index has climbed for 12 straight months, with the index now at its highest level since February 2011. "The sharp increase in May reflected a surge in prices for oils, sugar and cereals along with firmer meat and dairy prices," FAO says. Also of note, while FAO is calling for record-setting global cereal production in 2021-22, it expects just a "marginal" increase in stocks. Global wheat production is expected to edge 1.4% higher in the coming marketing year to 785.8 MMT.
A private gauge of China's services sector retreated in May due to shrinking overseas demand… The Caixin China services purchasing managers index slipped to 55.1 from 56.3 in April, Caixin Media and research firm IHS Markit said. Still, the reading has held above the 50 mark that separates expansion from contraction for 13 straight months. Business activity and new orders rose sharply but the subindex of new export orders fell for the third time in four months. One familiar theme: "Inflationary pressure was enormous as price gauges continued to rise. Both the measures for input costs and the prices service providers charged rose to their highest points of the year," said Wang Zhe, senior economist at Caixin Insight Group.
House Ag Chairman Scott notes concerns about Biden tax proposal… House Agriculture Committee Chairman David Scott (D-Ga.) said he has "serious concerns" about how President Joe Biden's proposed tax increases could affect farmers, ranchers and other small businesses. Other Democrats who have raised questions about Biden's tax plans. While I appreciate that the proposal provides for some exemptions, the provisions could still result in significant tax burdens on many family farming operations," Scott said in a letter to Biden. The chairman noted that changes to how taxes are levied on inheritances could make it more difficult for farmers to take over family businesses.
Biden, Capito to talk again Friday on infrastructure… Biden and Senator Shelley Moore Capito (R-W.Va.), the lead Republican negotiator on infrastructure talks, met for about an hour at the White House on Wednesday and made plans to speak Friday as the two sides discuss a potential bipartisan agreement. The White House described the meeting as a "constructive and frank conversation in the Oval Office about how we can drive economic growth and benefit America's middle class through investing in our infrastructure" and said that Biden and Capito agreed to reconnect on Friday. Biden wants $1 trillion in new spending and continues to push corporate tax hikes as part of the pay-fors, Politico reported (the new money Biden wants would be atop a baseline of $400 billion). The GOP is considering another counteroffer that could come as soon as Friday. Bottom line: The gap continues at the funding level, GOP insistence that taxes not be increased and differences over pay-fors.
Fed to start selling off bonds bought as part of Covid actions… The Federal Reserve Wednesday announced they will "begin winding down" its portfolio of the Secondary Market Corporate Credit Facility (SMCCF) that was deployed by the central bank as part of Covid aid efforts. The temporary emergency lending facility closed Dec. 31, 2020. "SMCCF portfolio sales will be gradual and orderly and will aim to minimize the potential for any adverse impact on market functioning by taking into account daily liquidity and trading conditions for exchange traded funds and corporate bonds," the Fed stated, adding that the New York Fed will "announce additional details soon and before sales begin." As of April 30, the facility had $13.8 billion of loans outstanding. A Fed official emphasized the action is unrelated to monetary policy and the Fed's monthly purchases of $120 billion in government securities.
Phase 1 repairs to I-40 bridge completed… The Arkansas Department of Transportation (ARDOT) said on Twitter that the Phase 1 repairs of the I-40 bridge connecting Arkansas and Tennessee at Memphis have been completed "and now Kiewit Infrastructure Group will begin preparations for Phase 2 repairs. This includes cleaning up the worksite and extending the platform." The ARDOT said that several teams were on-site this week "inspecting, weld testing, and performing routine maintenance" on the bridge while it remains closed to traffic. They also noted that the Tennessee "reported that design plans for Phase 2 repairs were released to Kiewit Infrastructure Group on Saturday night, which the contractor will use to procure needed materials." Anheuser-Busch announced Wednesday that it would offer free beer if the vaccine goal is met, saying in a statement they would "buy America's next round" of beer, seltzer or nonalcoholic beverage once the country reached President Biden's goal of having 70% of the adult population get at least one coronavirus vaccination by July 4.
Biden pushes goal of 70% vaccination by July 4. President Joe Biden Wednesday announced a goal of having 70% of adults having at least one Covid-19 vaccine by July 4, labeling June a "month of action" to meet that goal. "The more people we get vaccinated, the more success we're going to have in the fight against this virus," Biden said, noting broadening vaccines would bring "a summer of freedom, a summer of joy, a summer of get togethers and celebrations. An All-American summer."
Chinese dairy sector trying to expand rapidly to meet surging demand… Chinese demand for milk (and cheese) has been rising steadily and spiked during the Covid-19 pandemic when doctors touted its health benefits. While China is the world's third largest milk producer, its 34 MMT in output only satisfied around 70% of domestic needs in in 2020, Reuters reports. While dairy operations are working to expand, finding millions of more cows is challenging, feed costs are high and both land and water are scarce. Nevertheless, more than 200 new Chinese dairy farm projects were announced last year, according to the consultancy Beijing Orient Dairy, who details 60% of those new projects plant to have herds of 10,000 head or more. That would require 2.5 million cows, which is about half the country's current milking herd. Existing operations are also working to aggressively expand. China would normally look to import heifers from New Zealand, but New Zealand announced in April it would stop live cattle exports within two years due to animal welfare concerns. Brazil, the U.S. and European countries could prove good sources for breeder cattle, Dou Ming, chief economist at Beijing Orient Dairy, told Reuters.
Walmart debuts private label beef… The launch of McClaren Farms comes two years after the retailer announced plans to develop an end-to-end supply chain for Angus beef.
Steady cash cattle action… Live and feeder cattle futures posted sharp gains at midweek as JBS facilities came back online after an early week ransomware attack. USDA estimates yesterday's kill at 105,000 head, which is still 15,000 head shy of last Wednesday, but an improvement from Tuesday's estimated 94,000-head kill. Moderate cash cattle trade picked yesterday up in Iowa from $119 to $121, in Kansas and Texas mostly around $120 and in Nebraska from $120 to $122 yesterday. Prices were generally in line with trade the week prior. Early this week, some feared the drop in processing would lower cash prices.
Pork prices still climbing… Average hog weights in the Iowa/southern Minnesota market fell 0.4 lbs. the week ending May 29 to 283.1 lbs., which is well under year-ago when Covid-related processing closures/pullbacks were backing up supplies. Slaughter improved to 439,000 head on Wednesday, USDA estimates. While that's still 44,000 head shy of last week at this point, it is up notably from Tuesday's estimated kill of 390,000 head when JBS facilities were shuttered. Cash hog bids edged 27 cents lower on Wednesday. And the pork cutout value climbed $2.61, with 344.59 loads changing hands. Pork prices have climbed for at four consecutive days, with movement rising alongside prices.
Overnight demand news…. South Korea's state-backed Agro-Fisheries & Food Trade Corp. bought an estimated 94,444 MT of rice in an international tender for up to 134,994 MT of the grain, with the bulk coming from China. Jordan's state grains buyer issued an international tender to buy 20,000 MT of wheat bran.
Today's reports